A Birthday Poem for Rachie Roo

I wanted to write you a poem
That sings from within my heart,

But it's hard to find the words

I don't know where to start.

A poem for your birthday

That shows my love for you;

One that tells a story

Of my little Rachie Roo.

Each year there was a party

With ballooons and gifts and cake,

You always wanted my homemade spaghetti

Heaping on your plate.

You always loved the gifts you got

No matter how big or how small,

You always said, "It's the thought that counts,"
You appreciated all.

Grandma's and Sissie's girl figurines ,
Uncle Jimbo's "hammertime"-how funny!

Or Aunt Deb's cherished teddy bears,

Uncle David's BB gun - maybe a card with money.

Baked in an easy bake oven

A tiny birthday cake just for you

Baked by the finest chefs-

Cousin Amy, Cousin Nate, and sister Becky Boo.

A trip to Cumberland Lake

For the first time you rode a horse,

Sweet sixteen and you sneaked out

For just some fun -of course.

A swimming party at the Pikeville pool

With friends to join the fun;

A Burger King party, a gcgurl cake,

You couldn't be outdone.

Candles that sang or just wouldn't go out

No matter how hard you tried

You acted mad with a smile on your face

We laughed until we cried.
For a day you forgot about your mask

As you swam in the Baymont pool,

You're nineteen now, but still loving birthdays

And now you have a "tattoo."

Balloons filled your germ-free room

While Bonnie "mopped" the floor,

The IV pump clicked on and on

As nurse Karen quietly closed the door.
Family gathered round once more

With gifts and cards galore,

In a few more days and we were off

To your room at Markey once more.

Last year you slowly opened your gifts

You cried with each card you read,

You were home at last where you wanted to be

With loved ones gathered round your bed.

So many phone calls and visits that day

So many hugs and prayers,

We got you a cake, but you didn't eat

It was hard to see through the tears.

Twenty- two eternally;there'll be no more parties

You have forever gone away,

No more cakes and no more gifts Oh, how I wish you could've stayed.

Your first birthday in Heaven, I can only imagine
What you'll be doing today;

Dancing with angels, rocking the babies
Or gathering flowers for Grandmas' bouquets.

For the first time you're hugging your Grandpas

A brand new pair of shoes you wear on your feet,

You've met your five people in Heaven

And you've strolled down those happy streets.

You're sitting in the shade of the willow

While singing songs of praise to the King,

You're holding the hand of dear Jason

In the land where it's infinitely spring.

Maybe your standing by that golden shore

With wind blowing through your hair,
As gentle waves lap around your feet

Are you waiting for me to join you there?

Perhaps you have seen Jesus face to

And He has held you near,

Perhaps you know the answers

In a land of peace that knows no fear.

So now I have written your poem

Simplicity, I've been told, is the best;

Thanks for your love and all that we shared

And thanks for the years I was so blessed.

HAPPY FIRST BIRTHDAY IN HEAVEN, MY SWEET ANGEL
~Momma 2006

There! little girl; don't cry!

They have broken your doll, I know;
And your tea-set blue,
And your play-house, too,

Are things of the long ago;
But childish troubles will soon pass by.

There! little girl; don't cry!

There! little girl; don't cry!

They have broken your slate, I know;

And the glad, wild ways

Of your schoolgirl days

Are things of the long ago;
But life and love will soon come by.

There! little girl; don't cry!

There! little girl; don't cry!

They have broken your heart I know;

And the rainbow gleams

Of your youthful dreams

Are things of the long ago;

But Heaven holds all for which you sigh.

There! little girl; don't cry!

-James Whitcomb Riley

What I Love About You

I love the way your beautiful smile always cheered me up.
I love your honesty even though it sometimes seemed tough.And you were usually right.

I love the way your silky hair felt in my fingers.
I love the way you could wrap me around your little finger.
I love how you would turn and look at me as you were going out the door, then kiss my cheek, and say, "I love you, Mommy."
I love how we both hated Shania Twain's "Forever and Always" and how we laughed when it came on the radio.

I love going to the mall with you and how I would be pooped, but you kept going-even after a bone marrow biopsy. You were one tough cookie.
I love how we played Mall Madness and Battleship and Old Maid and how you wanted to win so badly that sometimes you cheated-just a bit.
I love how you would bring me violets or dandelions (when you were little) and tell me they were roses.

I love every day I had with you, and although you aren't here now, I love you more with each passing day.

My heart is broken but

I LOVE YOU, RACHEL, FOREVER AND ALWAYS!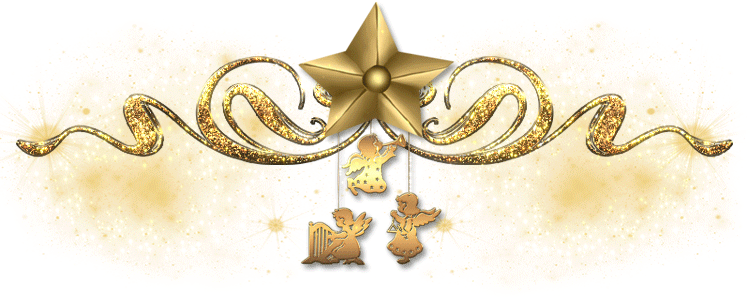 Christmas - that magic blanket that wraps itself about us,
that something so intangible that it is like a fragrance.

It may weave a spell of nostalgia.

Christmas may be a day of feasting, or of prayer,

but always it will be a day of remembrance -

a day in which we think of everything we have ever loved.

~Augusta E. Rundel
Love came down at Christmas, Love all lovely, Love Divine; Love was born at Christmas; Star and angels gave the sign. ~Christina Rossetti
What is Christmas? It is tenderness for the past, courage for the present, hope for the future. It is a fervent wish that every cup may overflow with blessings rich and eternal, and that every path may lead to peace. ~Agnes M. Pahro
I will forever love you and miss you.

Merry Christmas in Heaven,
Rachie Roo.


Should you go first and I remain,

To walk the road alone,
I'll live in memory's garden, dear,
With happy days we've known.
In Spring I'll wait for roses red,
When fades the lilac blue,
In early Fall when brown leaves call
I'll catch a glimpse of you.
Should you go first and I remain,
For battles to be fought,
Each thing you've touched along the way
Will be a hallowed spot.

I'll hear your voice, I'll see your smile,
Though blindly I may grope,

The memory of your helping hand

Will buoy me on with hope.
July 29, 2016
11 years-I remember how you told me that this song lifted you up when you were feeling down. What a wonderful attitude! I try to remember this because through all the pain there truly is so much to smile about. I love you for always, my baby girl!

Smile though your heart is aching
Smile even though it's breaking
When there are clouds in the sky, you'll get by
If you smile through your fear and sorrow
Smile and maybe tomorrow
You'll see the sun come shining through for you
Light up your face with gladness
Hide every trace of sadness
Although a tear may be ever so near
That's the time you must keep on trying
Smile, what's the use of crying?
You'll find that life is still worthwhile
If you just smile
That's the time you must keep on trying
Smile, what's the use of crying?
You'll find that life is still worthwhile
If you just smile.
July 31, 2015
Ten years ago today we buried you. People tell me it was so very hot that day, but I don't really remember. I guess I wasn't thinking much about it. I remember a lot of people being there, but not many in particular. The things I do remember seem so insignificant now. I remember seeing one person wearing sunglasses and laughing. I remember hearing some of the church members singing, "I am blessed." I think you would have liked that. I remember seeing people taking a bunch of pink and purple balloons, I believe they were pink and purple, out of a vehicle. John Russell gave me one. We all gathered in a circle and released the balloons. I remember watching them for what seemed like the longest time. They all floated straight up together. They didn't scatter like balloons usually do. Maybe it was the heat. Then we got in the car and left. Dad and I came home to a house full of flowers, but this house never felt so empty. It was all over. Ten years later and I cannot fathom that I have lived this long without you. But I do know that each year, each day, each minute, each breath brings me closer to you. My heart still hurts for you. I guess it always will-at least until we meet again. You are forever my Rachie, my baby, my lovely sweet child. I love you with everything that is in me, and one day Love-His perfect love-will bring us together again.

Nine years have come and gone now. I have struggled since your birthday with something to say that would matter-would be worth saying. There just aren't any words that can change things. I just know that I love you and miss you so very very much. Tears don't come so easily or often any more. And I am glad. When I reflect on your life, I want to remember your sweetness, your smile, your strength, your attitude, and your love. That's who you were, my "sunshine" girl, and in my heart that's who you'll always be. I love you!!
~Mommy
August 15, 2014
I have found in the years that have passed that I am most vulnerable at times of remembrance. The word "anniversary" no longer holds a promise of celebration. Instead, holidays and birthdays, family gatherings and otherwise joyous occasions contain an undertow of sorry. If I get caught up in it, I quickly get pulled under and wind up gasping for breath. It is ironic that the presence of an absence can be so emotionally devastating. -Bill Jenkins
"I clearly recall a gentle question, posed by a very kind woman...one Sunday morning after worship, "do you feel his presence?" Just as gently, with tears welling up and escaping..I replied, after thinking, and weighing my words first... " no. It's his absence that I feel. His absence is always present with me, especially so at events and occasions he would've been at....his absence is heavy in my private thoughts, my heart. " -Deb Moore
8 years have passed. How can it be? So much to say, but it's all been said and done. So I'll just say- My sweet, angel girl, I love you so much, and I miss you with everything that is in me. Be waiting. It won't be long. -Mom
Seven years have come and gone.
I have said all there is to be said about how much I miss you
and how my heart still hurts for you. The truth is there are no words to describe the sorrow, the ache, the gut-wrenching grief. Seven years and I guess I should be "over you".
But if I lived another lifetime, I still would grieve for you.
I love you, my Rach, even more today than yesterday.
You not being here doesn't change that at all.
I cherish every second I had with you and hold every memory
of you close to my heart. Every tear I have cried and every hurt
I have felt cannot outweigh the love and happiness you gave to me. -July 28, 2012

I love you, Rachel Catherine Barnes!

It's been six years now and my heart still aches for you. You would have been 28 years old and sometimes I wonder what might have been. I miss you so much, Rach-I long for you. Still I am anchored in God's promises and know that you are with Him and that one day I will be there too. What a glorious day that will be! I love you, my sunshine girl! -July 28, 2011

"The mention of my child's name may bring tears to my eyes, But it never fails to bring music to my ears. If you are really my friend, let me hear the beautiful music of her name.
It soothes my broken heart and sings to my soul."
When someone you love dies, and you're not expecting it, you don't lose her all at once; you lose her in pieces over a long time -- the way the mail stops coming, and her scent fades from the pillows and even from the clothes in her closet and drawers. Gradually, you accumulate the parts of her that are gone. Just when the day comes -- when there's a particular missing part that overwhelms you with the feeling that she's gone, forever -- there comes another day, and another specifically missing part."
— John Irving (A Prayer for Owen Meany)
So I take a breath and a tear falls to my cheek
I told you that I would see you just next week
But a week has passed my precious child and
I am so very lost the only hope I have is what you gave to me
That Jesus died so that one day together we will one day be.

From: "Growing Light" by George Ella Lyon

I have to rely on other's faith, (since you, my truest inspiration, are no longer here to pray with me and laugh with me and teach me), to believe there is a light at the end of all of this darkness. For now, those moments I see you, just before reality hits that you are forever memory, is the light I must cling to.

Love always and forever,
Ame

Time is too slow for those who wait,
too swift for those who fear,
too long for those who grieve,
too short for those who rejoice,
but for those who love, time is ETERNITY.
by Henry van Dyke
A daughter is a day brightener and a heart warmer. ~Author Unknown

Lifetime Wishes

If I could have a lifetime wish
A dream that would come true.
I'd pray to God with all my heart
for yesterday and you.
A thousand words can't bring you back.
I know because I've tried.
And neither will a million tears
I know because I've cried.
You left behind my broken heart,
and happy memories too.
I never wanted memories,
I only wanted you.





Rachel Catherine Barnes





Rachel Catherine Barnes. age 22, was born on July 9, 1983, in Pikeville, Kentucky, to Scrapy Louis and Marilyn Barnes. She departed this world on July 28, 2005, following a 3 1/2 year long battle with Hodgkin's lymphoma.

She is survived by her parents; a sister, Rebecca Slone; a niece, Sarah, three nephews, Andrew, Alex, and Shaun; one uncle, David Cook; two aunts, Linda Smith and Debbie Renigar; and a host of loving cousins and friends. Rachel was preceded in death by her paternal grandparents, Joe and Bertha Barnes; her maternal grandparents, James and Eulah Cook; and an uncle, James "Jimbo" Cook.

Rachel was a member of Toler Creek Freewill Baptist Church. She attended Pikeville Elementary and Pikeville High School. She attended Morehead State University until she was first diagnosed. She later attended Big Sandy Community and Technical College. Her goal was to become a computer network administrator. While attending school she worked at Food City, a job she loved.

During her illness, Rachel's faith, courage, and strength were immeasurable. Instead of asking, "Why me?" she would always ask, "Why not me?" She touched the lives of so many people and made so many friends during the twenty-two years she was with us. All through her illness she worried more about others than she did herself and was so grateful for what God had given her. When she smiled that beautiful smile, the love she had inside her came shining through. She was wise beyond her years and had an inner strength that only God could give.

Rachel had so much to deal with in her short time here, but she loved life and made the most of every moment. She endured to the end, leaning on her Lord, knowing that He would take care of her. She found in Him that "peace that passeth all understanding." During her illness, much of her life was consumed with treatments, scans, medications- doing whatever to obtain a lasting remission. But her life was about much more than HD and chemo.

She was an easy baby to take care of. She ws happy to be cuddled and just as happy to lay in her crib and play with her toys. Rachel was a quiet and independent little girl. She could entertain herself by "reading" one of my 200 page books-even though she didn't know how to read. She would watch the movies "Annie" and "Superman" over and over. She watched "Annie" so much that she had practically the whole movie memorized. She loved playing board and card games and was one of the best cheats you would ever meet.

Even at the age of three, Rachel loved to go shopping for clothes. She was fascinated by the mannequins and would stand next to them posing exactly like them. And she loved hiding from me under the clothes racks while I frantically searched for her until I would see two little legs inside a bunch of dresses. She loved working puzzles of any kind and was very apt in doing so. She would turn the puzzles boards over and work them there just for the challenge. She loved going to her babysitter's house. She had other kids to play with there and I am sure they kept Flo on her toes as they slid down the stairs and demanded more macaroni and cheese.









Rachel was always, even from the time she was very young, an honest, sometimes outspoken person. If you asked her opinion about something you could be assured you would hear the truth. She never hesitated to tell me that my clothes didn't match or to tell Dad that he needed a shave. She had a mind of her own and was not easily persuaded. Sometimes her honesty scared me. She respected authority, but if she thought they were in the wrong she would tell them. She was also very observant and read people very well.

She was a typical adolescent. She liked spending most of her time with her friends which hurt me just a bit because she had always been "Mommy's girl." They went to the movies and to the bowling alley on the weekends and to an ocassional concert in Charleston or Lexington. They listened to music and had sleepovers from time to time which sometimes turned out to be "disastrous." She loved the whole Homecoming and Prom thing - decorating the commons area, going shopping to find the perfect dress, and getting her hair and make up done. Everything had to be perfect for my "Princess." She took piano lessons, and although she didn't have a great amount of talent, she worked hard until she mastered her pieces.

She liked everything about her high school days. She learned to drive and loved cruising around town with her friends. She enjoyed her classes and extracurricular activities. She loved the lunchroom food especially Farmer Jones and crispidoes. Her teachers and friends were the greatest. She was the co-editor of the yearbook, sang in the chorus and was a member of the dance team. She worked part time at a local supermarket - a job she loved. Her senior year was probably the happiest time of her life.

Her time at college was shortened by her diagnosis which came at the end of her first semester. She attended Morehead State Univeristy and was majoring in business with an emphasis in computer information systems. She loved working with computers which was good because it was her only outlet for long periods of time during her illness. After her first stem cell transplant, she bought the necessary parts and built her own computer. During a brief remission, she attended Prestonsburg Community College determined to get her degree. But once more, the cancer monster reappeared and she had to withdraw from school- again.

Rachel always had a positive attitude about things-about life itself. She was, like most people, sometimes unsure of herself, but she was never a quitter. If she made up her mind about something, she didn't stop until she had done everything she could to achieve her goals. This applied in every aspect of her life from making an A in algebra class to getting a new car that she didn't need to beating the cancer that wouldn't leave her alone.

Not only was she persistent and ambitious, Rachel was also courageous. Often during her illness, when I was so scared, she would be the one to encourage me and to push me. She decided for herself to undergo another transplant and she was the one to say "no more chemo."

I have so much admiration for this child of mine. I admire her strength, her courage, her faith, and her attitude. Although she liked to have a good time as much as any other young person, deep inside she was an old soul. Her wisdom, even from a young age, sometimes amazed me. I am surprised when people tell me what a beautiful "woman" she was because I still think of her as my baby and I guess I always will.

I think when someone we love dies, especially if it is our child, we tend to idolize that person. Rachel was by no means a perfect person. She was, like all of us, human and made her share of mistakes. But she was my beautiful little baby who blossomed into an even more beautiful young woman inside and out. She was my best friend who would listen to me and comfort me like no one else could. And she was the best teacher I have ever had teaching me things about life and about death I would never have known otherwise.


Our hearts are shattered, our souls are weary, and life will never be the same without our precious Rachel. We lost a precious gift of God when she left us that morning, but our loss is Heaven's gain.



In childhood's days our thoughts of Heaven
Are pearly gates and streets of gold,
And all so very far away;
A place whose portals may unfold
To us, some far-off distant day.

But in the gathering of the years,
When life is in the fading leaf,
With eyes perchance bedimmed by tears,
And hearts oft overwhelmed with grief,
We look beyond the pearly gate,
Beyond the clouds of grief's dark night,
And see a place where loved ones wait,
Where all is blessedness and light.

And over all we see the face
Of Him who'll bring us to our own
Not to a far-off distant place,
For Heaven is, after all, just Home!
--Sue H. McLane
"Place me like a seal over your heart, like a seal on your arm: for love is as strong as death."
~Song of Solomon~

Hope

Hope is the thing with feathers
That perches in the soul,
And sings the tune--without the words,
And never stops at all,

And sweetest in the gale is heard;
And sore must be the storm
That could abash the little bird
That kept so many warm.

I've heard it in the chillest land,
And on the strangest sea;
Yet, never, in extremity,
It asked a crumb of me.



Precious memories, how they linger
How they ever flood my soul
In the stillness of the midnight
Precious sacred scenes unfold.
To live in hearts we leave behind
Is not to die.
~Thomas Campbell, Hallowed Ground

"One of the hardest things in life is having words in your heart that you can't utter.
Thank you for all the love and happiness you brought into my life. You are forever Momma's little lamb. I love you, my Rachie Roo.